Careers at Mount Clear College
Preparing our students for a range of career opportunities
Our Careers support is delivered by qualified Career Practitioners and provides an accessible resource at Mount Clear College for our students and their families.
Mount Clear College prepares students for a wide range of career opportunities, including pathways into universities, TAFE, apprenticeships and employment. Students can access personalised help, from subject selection to pathway options and explore a diverse range of possibilities.
Our aim is to provide each student with the latest information to assist make decisions about their future career and life beyond school.
As active members of the Ballarat Careers Education Network, we stay up to date with the latest information. Our students and families have easy access to our extensive resources available on our College Careers website or via the Mount Clear College Careers Facebook page.
College Careers Website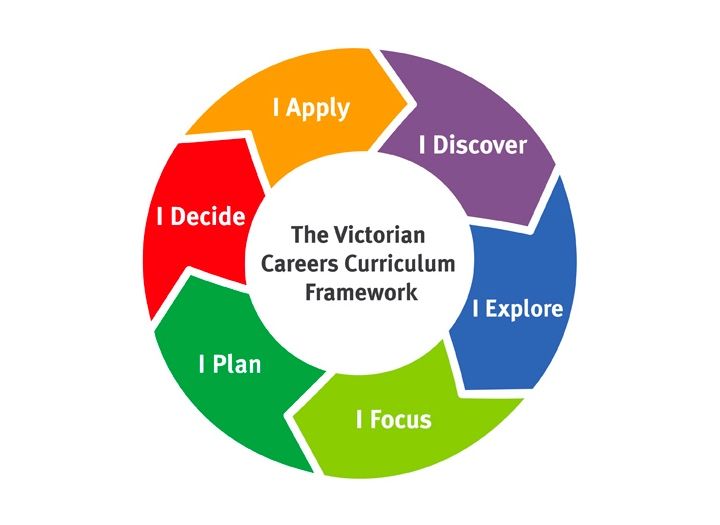 Developing quality career education
Mount Clear College uses the careers curriculum framework to help develop quality career education.
To discuss future pathways, please contact the Careers Pathways and Transition Coordinator at Mount Clear College.
Contact us
Work Experience
The world of work is constantly and rapidly changing. Work experience provides students with the opportunity to enhance their awareness and understanding, and to build their portfolio of skills
Work experience is the short-term placement of secondary school students, who are aged 15 years and over, with employers to provide insights into the industry and the workplace in which they are located. It provides students with the valuable opportunity to:
Develop employability skills
Explore possible career options
Understand employer expectations
Increase their self-understanding, maturity, independence and self-confidence.
Students are placed with employers primarily to observe and learn — not to undertake activities which require extensive training or expertise.
Benefits of Work Experience
Work experience contributes to better informed careers, course and pathways options for young people. Benefits for students are:
Better understanding of the work environment and what employers expect of their workers.
An opportunity to explore possible career options.
Increased self-understanding, maturity, independence and self-confidence.
Increased motivation to continue study and/or undertake further training.
Better understanding of how the school curriculum can help prepare young people for work.
Structured Workplace Learning
Structured workplace learning provides students with the opportunity to integrate on-the-job experience with secondary study.
Mount Clear College remains committed to assisting students to undertake work experience and structured workplace learning. We acknowledge the important role work experience plays in career planning and course and subject selection, and also for completing course outcomes.
It is delivered as part of either the VCE, VCAL, VET course or VCAL units
It provides:
Enhanced skill development
Practical application of industry knowledge
Assessment of units of competency
Achievement of some learning outcomes for VCE studies or VCAL units
Enhanced employment opportunities.
Important Information
Students interested in completing work experience or who are required to undertake Structured Workplace Learning must complete all required paperwork and have formal approval from the College Principal.
The College accepts no responsibility for students who undertake work placement without the completion of the appropriate legal paperwork and formal approval by the College Principal, prior to the commencement of the placement.
All work experience and structured workplace learning documentation can be accessed at the College